Today I received some of the best emails I've ever gotten.

Honestly at first I was concerned - I'm on our own marketing email list and thought that an email about staying young had gone to our prospects. Then I opened up the emails to a wonderful surprise. I think everyone in the Starbucks I stopped into thought I was crazy for laughing out loud at my phone.
7 Awesome Birthday Emails Just for a Marketing Geek
1. How to Stay Young
I like the clear personalization and the helpful tips in this guide. Not sure what I'm more excited about - learning how to look "hip" like the young folks or finding out how to measure my birthday.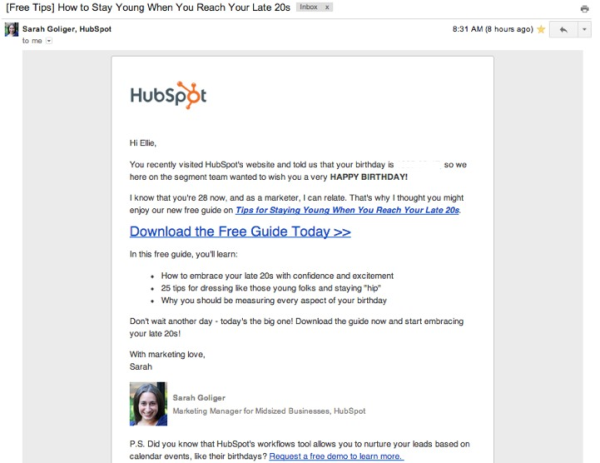 2. Biggest Birthday Challenge
From the second email I could tell I'd see differences based on the personality of the sender. Of course Patrick wants to teach me to spit on trick candles.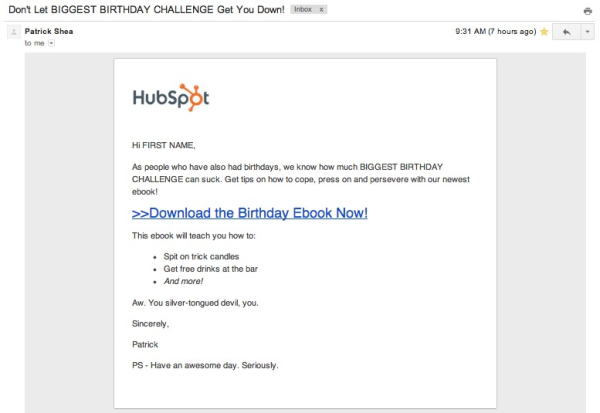 3. What NOT to Do
Going negative always works. Of course, I've already violated the first tip but I'm so glad I checked my work email so that I could experience this insanity.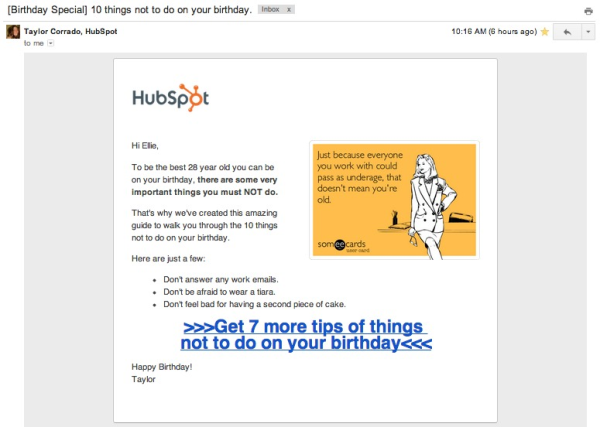 4. Have a Clear Call to Action
Sam has got this down pat.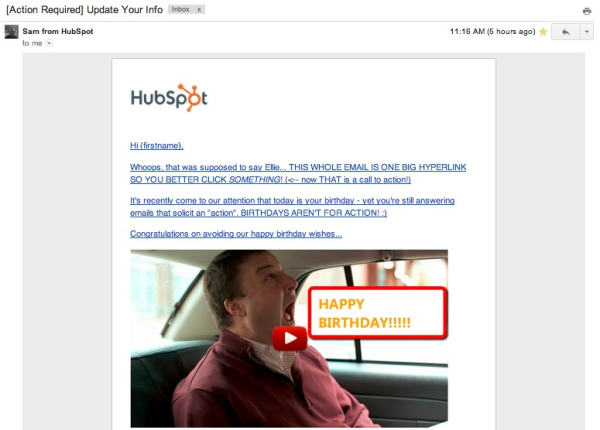 5. A Birthday Gift
I also really enjoy the before and after photo. I have so much to look forward to.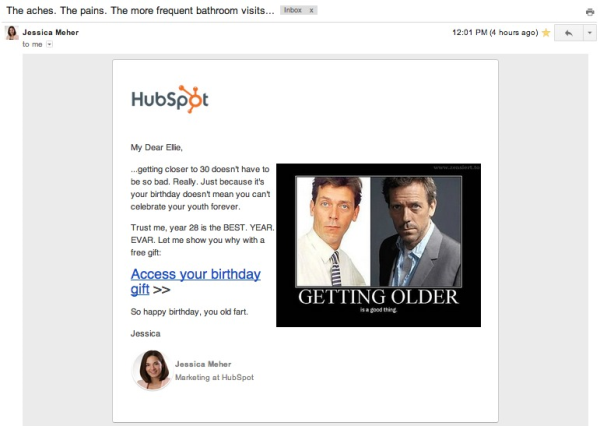 6. Plan For Your Future
Birthdays aren't all fun and games. Thank goodness Matt is looking out for my future.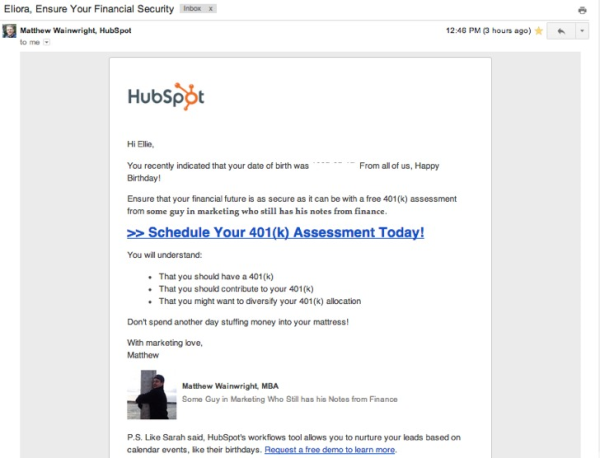 7. Diagnosing My Birthday Wishes
When you can't automate, go to humans. I'm so glad that HubSpot reps are on the case to diagnose my birthday wishes.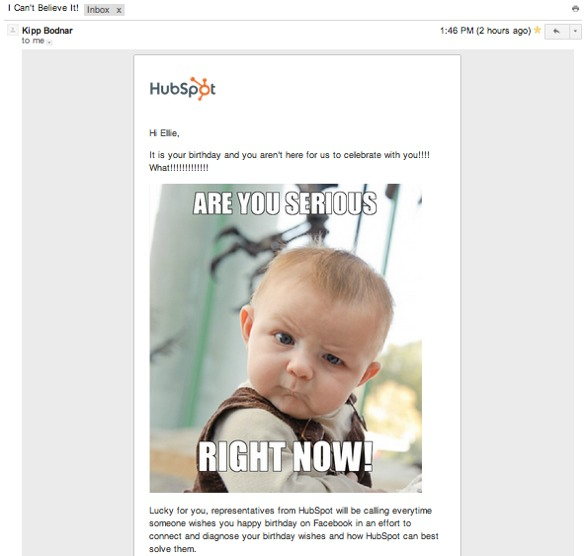 And Don't Forget the Landing Page
Thanks team :)