This week marks the start of a new adventure for me. After seven amazing years at HubSpot, I left to start the next phase of my career at Toast, a restaurant management software company.
The decision to leave HubSpot
The decision to leave what I accurately described in my last ToastSpot meeting as my dream job was difficult. I left amazing friends and colleagues that pushed me and taught me every day. I left the world of marketing to marketers about marketing - in other words, the opportunity to surround myself with the thing I loved. In my last few weeks at the company, I got incredibly nostalgic, thinking back to all the growth (and all the growing pains) and all the good times from the last seven years.
But I knew it was time. I knew I wanted to run marketing, join a startup again, and start this next phase. After a thorough search (with the support of my bosses, too), I found an incredible company that I'm excited to join.
I wrote about the lessons from my departure on OnStartups.com:
Click through to read about my lessons, and also enjoy this gem of a team photo from 2007 (the day we came out of beta):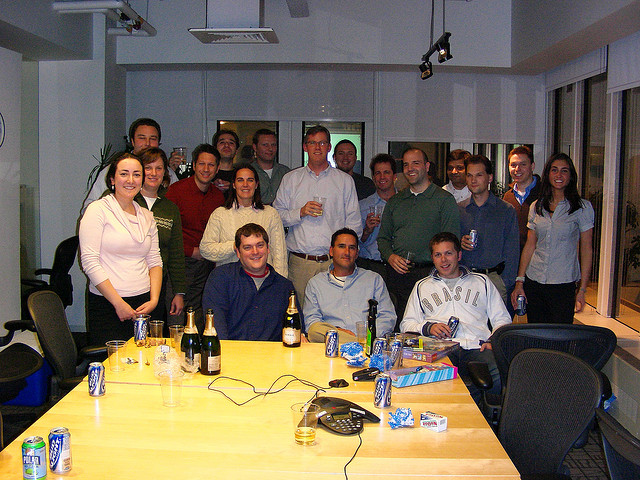 Revitalizing my blog
Now that I won't be talking about marketing all day, I'll finally have the chance to revitalize my blog. I'll be writing about marketing tips and startup life. Stay tuned.